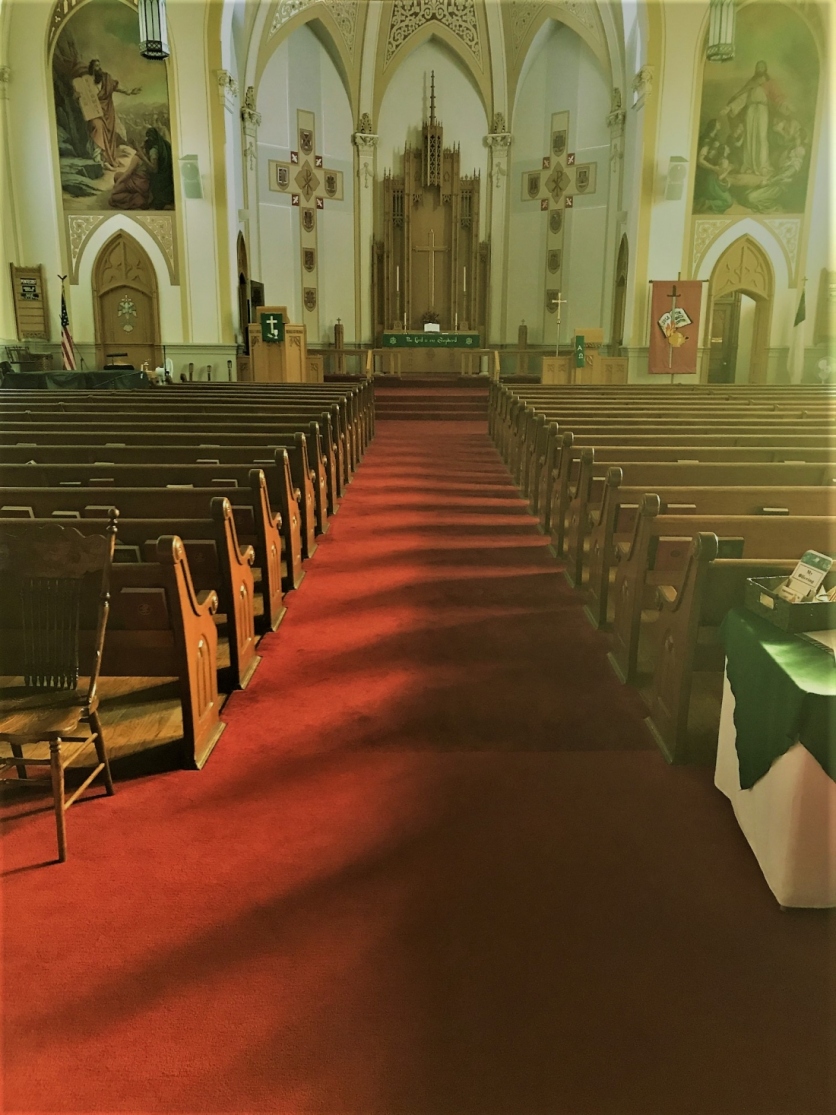 Bilingual
Our ministry to the south side community of Milwaukee meets people with God's Word in the language of their heritage and culture. God has called us to be witnesses to all tongues. Our proclamation of the Word is in Spanish and English.
Nuestro ministerio en el lado sur de Milwaukee encuentra a la gente con la palabra de Dios en el idioma de su herencia y cultura. Dios nos ha llamado ser testigos a todas las lenguas. Nuestra proclamación de la Palabra usa Español e Ingles

English Worship Sundays @9 AM
Family Bible Hour Sundays @10:15 AM
Pre-Baptismal Instruction and Baptisms (no charge)
Pre-Marriage Instruction
Bible Instruction Class
Catechism for 7th and 8th Grade

Misas en Español los Domingos a las 11 AM
Escuela Dominical los Domingos durante la misa
Estudio Biblico los viernes a las 6 PM
Pre-Bautismal Platicas y Bautismos (Sin costo)
Pre-Matrimonial Platicas y Bodas (Donación sugerida)
Quinceñeras (Donación sugerida)
Catecismo para los del septimo y octavo grado
Multi-Cultural
We give thanks that the gospel meets, "Every nation, tribe, people and language." At Christ, we celebrate our German and Polish heritage on the South Side of Milwaukee which has met and embraced Latino, African American, Asian, and Middle Easteran culture with each's wonderful cuisine, traditions, and celebrations. (Picture is from our Pastorela Night in early December)
Damos gracias a Dios que el evangelio conoce, "Cada nación, tribu, gente, y idioma." Aqui en Cristo, celebramos nuestra herencia Alemán y Polaca en el lado sur de Milwaukee que ha abrazado las culturas latina, Africana Americana, Asiatica, y Medio Oriente con sus maravillosas gastronomias, tradiciones, y celebraciones. (La foto es de nuestra noche de la Pastorela en los principios de Diciembre)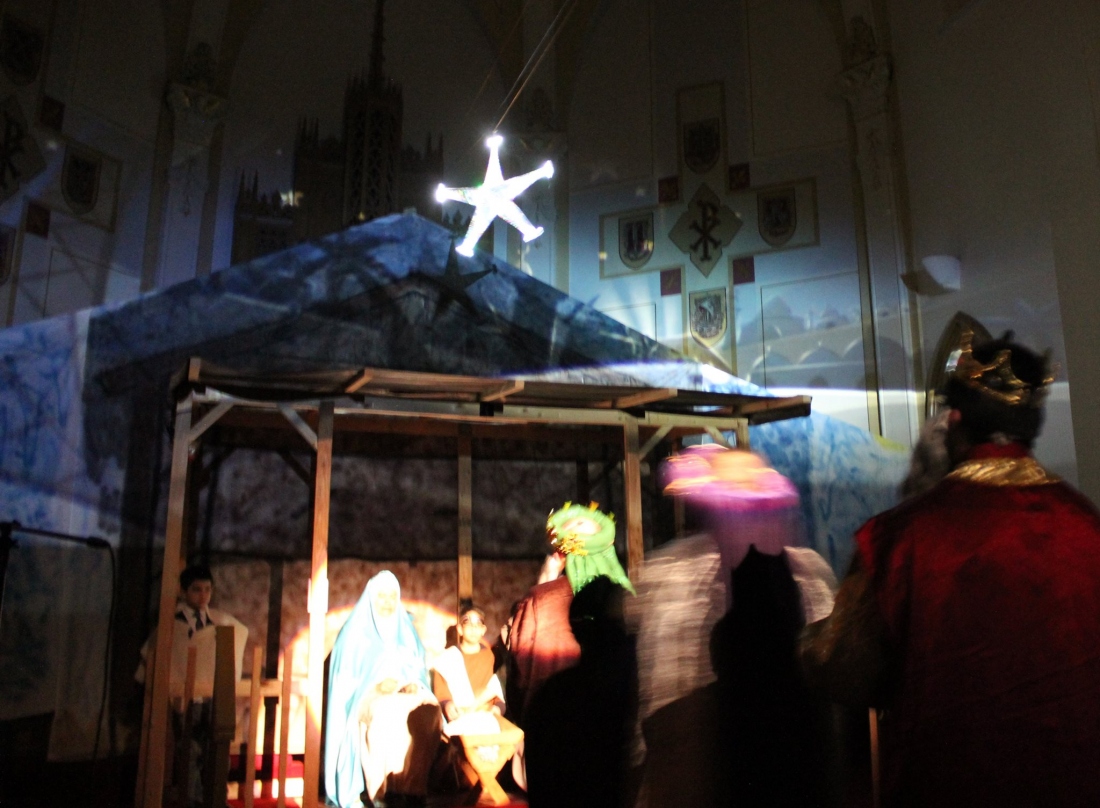 Community
We receive God's forgiveness and love in Christ at Christ together as we worship together, study together, eat together, serve together, pray together, and make friends and relationships together that are centered in one multi-cultural family.
Recibimos el perdon y amor de Dios en Cristo aqui en Cristo mientras que adoremos a Dios juntos, estudiemos la palabra juntos, comamos juntos, sirvamos juntos, oramos juntos, y hagamos amistades y relaciones centralizados en una sola familia multi-cultural.